By klly |
07
August 2019 |
0
Comments
what are Sex Machines category ?
Sex machines are more than just oversized vibrators or dildos. They are heavy-duty pleasure devices with the power and prices to match. If you're constantly looking for a stronger vibe, then a sex machine is what you really need. Many people, however, are intimidated by sex machines. And they can be a little scary… if you don't know anything about them.
One of the first things you need to know about sex machines is that they're too strong for some people to handle. That might sound like marketing hype, but it's completely true. Even experienced vibrator users can be shocked by how intense sex machines really are. Most beginners end up completely overwhelmed by sex machines, finding them uncomfortable and even distressing to use.
Now that the obligatory warning is out of the way, there are two basic types of sex machines – thrusting and vibrating. Thrusting sex machines focus on recreating sex, while vibrating machines focus more on direct stimulation.

Thrusting Sex Machines
These sex machines have an arm that moves back and forth to create a thrusting like sensation. This arm usually has multiple attachments, including several different types and sizes of dildos and even vibrators. Some thrusting sex machines even feature a stroker attachment for men.
Thrusting sex machines are actually pretty easy to use. You can pretty much just lie back and let the machine do all the work while you have all the fun. Setting it up in the first place is generally the trickiest part. Some thrusting sex machines require a little assembly – especially if they come with a large stand. You might also need to change the angle of the machine, shifting it up a little so it hits your G-Spot better or down if it's too high.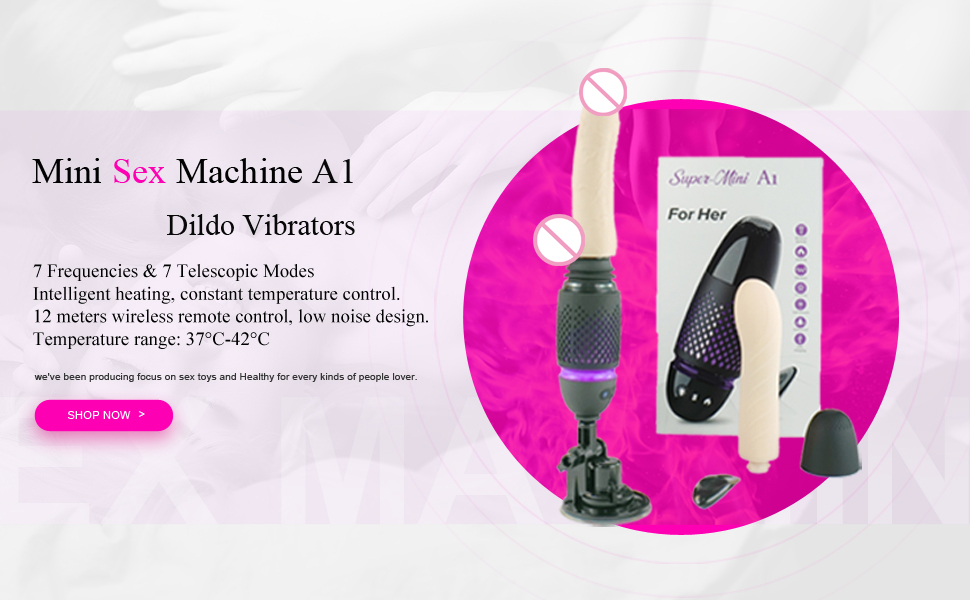 Vibrating Sex Machines
These sex machines specialize in knock-your-socks-off vibrations. While they're not strong enough to shake your fillings out, you can actually feel one of these sex machines vibrating the floor from across a room.
(A1 & A2 & F2 Best Sex Machine For Beginners)
(F6 & F6 plus & F11 Best Sex Machine For Experienced person)
(F8 Best Sex Machine For Looking for stimulating people)
The entire sex machine to stimulate her entire pelvic floor including her vagina, taint and backdoor. The attachment rotates as well for even more fun. The F6 PLUS / F11 works so well that women often have an extreme reaction while riding it – creating its very own adult movie genre with thousands of different titles.
Leave a Reply
Your email address will not be published.Required fields are marked. *