By anna |
07
August 2019 |
0
Comments
Classic Tried -&-True Straddle Design !-- F6 plus Sex Machine
Classic Tried -&-True Straddle Design !
You'll never leave the house when you have your very own FREDORCH Sex Machine F6 plus!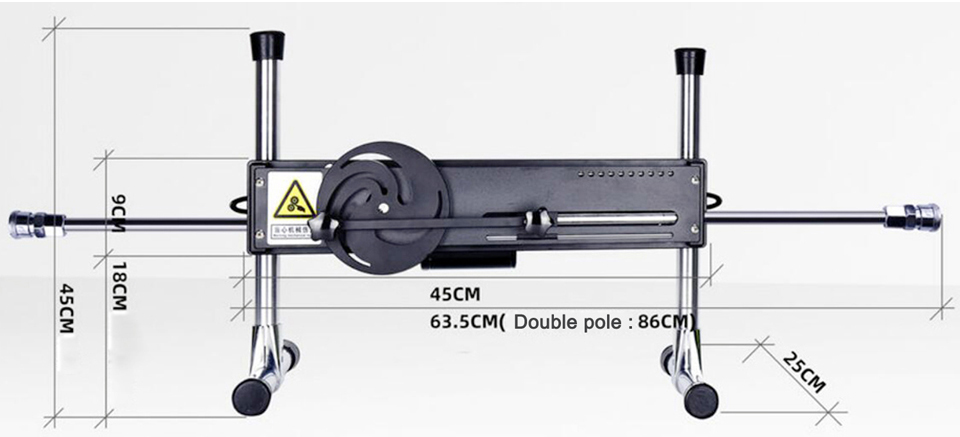 As Thrusting Sex Machines
Him have an arm that moves back and forth to create a thrusting like sensation. This arm usually has multiple attachments, including several different types and sizes of dildos and even vibrators. Some thrusting sex machines even feature a stroker attachment for men or women.(
you can buy
)
Thrusting sex machines are easy to use. You can pretty much just lie back and let the machine do all the work while you have all the fun. You just need to change the angle of the machine, shifting it up a little so it hits your G-Spot better or down if it's too high.our machine is very simple to adjust!
The designers at fredorch have thought of everything. Surrounding safety sponge protection,Here's what you get inside the box:
*Main Machine Body
*2 Solid T - Bar (Frame Support) easy carrying and positioning on
floor or bed
*AC/DC converter + universal AC wall adaptor for overseas use
*2 Rod stiffening attachment mounts to make TPE attachments
less or more flexible
*Wire Speed Controller(Wire Control Version)
*Remote Controller(Remote Control Version)
*Remote Controller and Wire Speed Controller Panel(Dual Control
Version)
*1 dildo riser attachments for increased clitoral contact
*Quick Start Guide + Tips To Get The Most Of Your F6 PLUS
About those TPE attachments :
TPE is a firm, yet flexible material used in thousands of different sex toys
Electrical Output: 24V DC 5A
Motor Type: Turbo Gear Motor, Continuous Duty
Motor Specs: 24V DC 5A Heavy Duty Turbo Motor
Stroke Length: 3 to 11.4 cm
Infinite Speed: 0 to 5 Strokes per second(0-5 r / s)
Slowest Speed: 1 stroke per second
Torque: 300N.CM
Sound: 30 to 38 db
Shell: Aluminum 6061&7075
Nobody gets left out with Sex Machine! This powerful for shared couples pleasure, but also comes with a strong Solid T - Bar (Frame Support) base for mounting on any surface – so you can play in any position imaginable. There's even a remote control, so either of you can be in charge!
Just look at all the ways the Sex Machine F6 PLUS satisfies:
For Him: A realistic masturbator inserts into the machine's inner chamber, As you activate the sex machine's thrusts, the loops move with them to simultaneously "stroke" his erection. The stroker's soft inner chamber feels so good – it's the ideal hands-free masturbator experience.
For Her: Attach either a big flesh-colored realistic dildo to the thrusting end of the sex machine. Then turn the machine on ! Since this machine plugs in, you'll experience incredible thrusting power and uninterrupted action instantly, whenever you desire.
For Both: An optional attachment can be added to the machine so you can create your own adult movies – or watch one. You'll also receive samples of lube and toy cleaner, plus extras like a feather tickler and satin love mask.
The Sex Machine F6 PLUS is also great for couples. Support for double use. Heck, Just don't forget the lube.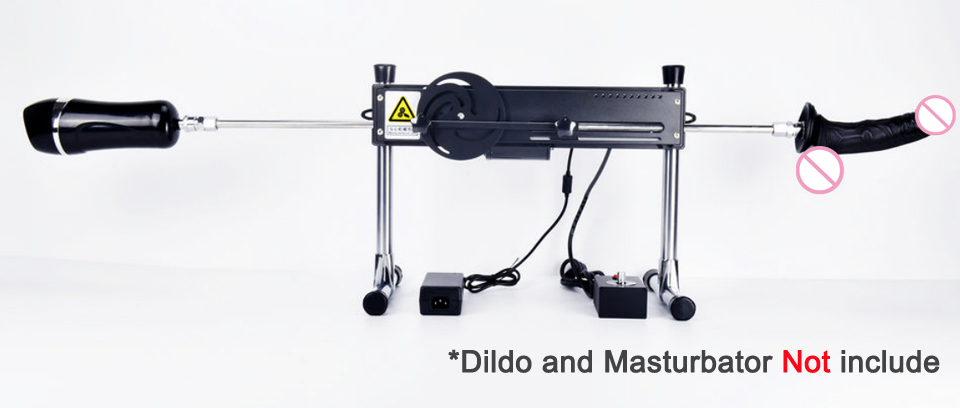 Once you start playing with the Sex Machine F6 plus you'll start getting all kinds of ideas and improvisations for unforgettable thrills!
The entire machine and all your kinky extras pack up neatly and discreetly in a Packing box. so it can be plugged in for play at home and wherever your travels take you.
The Sex Machine f6PLUS is recommended for adventurous women and couples who want to take their sex lives all the way !
Leave a Reply
Your email address will not be published.Required fields are marked. *